Media Center
Online collection of video, photo, audio and print contents around the KIT.
2015-07-15
bioliq® pilot plant
By means of the bioliq® process, fully synthetic diesel or motor fuel can be produced from straw and other agricultural and forestry residues.
The process comprises four stages: In the first stage, the dry residual biomass is subjected to decentralized flash pyrolysis to form a substance of high energy density similar to crude oil. This substance, the so-called biosyncrude, can be transported over long distances in an economically efficient way and is subjected to further central processing. The high-pressure entrained flow gasifier converts the biosyncrude into a tar-free synthesis gas at temperatures above 1200°C and pressures of up to 80 bar. This synthesis gas is mainly composed of carbon monoxide and hydrogen. By means of downstream hot gas cleaning, impurities, such as particulate matter, chlorine, sulfur, and nitrogen compounds, are separated from the syngas. In the synthesis stage, this synthetic gas is converted into customized fuels or basic chemical products.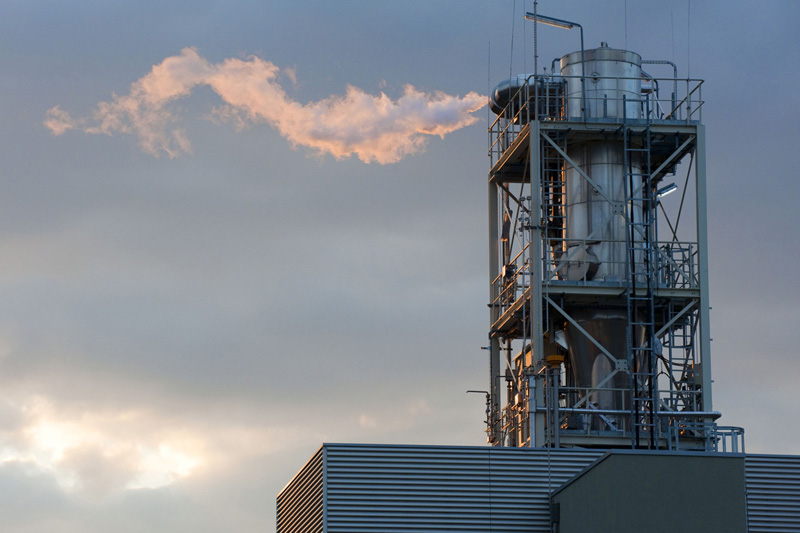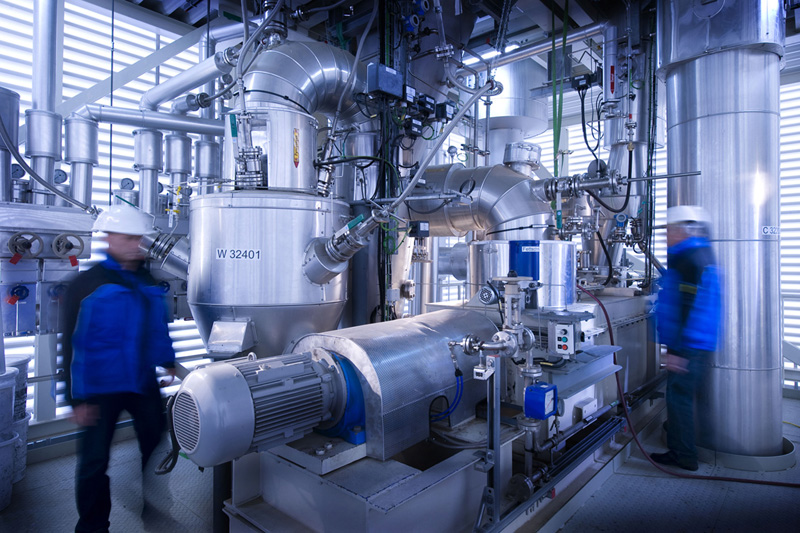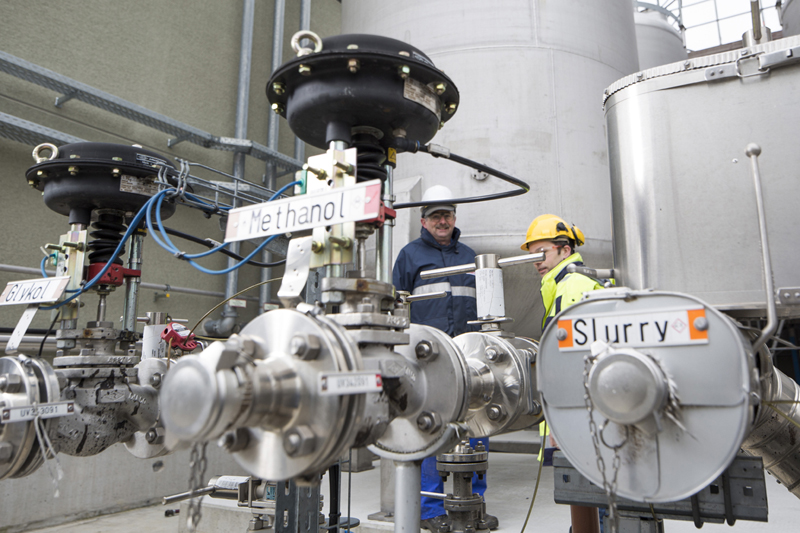 Copyright

The rights in all digital contents of the media library lie with Karlsruhe Institute of Technology (KIT).
Photo, Video, and Audio Files
Further dissemination of the photo, video, and audio files or parts of them for pedagogic, journalistic, editorial, or private purposes shall be permitted, provided that the source (e.g. photo: Karlsruhe Institute of Technology) is indicated. Use or reproduction for purposes other than those mentioned above or further dissemination in the advertisement and commercial sectors shall not be permitted.
Contact the Photographic Editor.
Printed Files

Reprint and further electronic use of texts and photos of the printed files shall require the express approval of Karlsruhe Institute of Technology. Contact the Strategic Corporate Development and Communications Service Unit.